Caricatures add a fun element to events, and make great gifts, too!
Shippetoons offer several caricature services: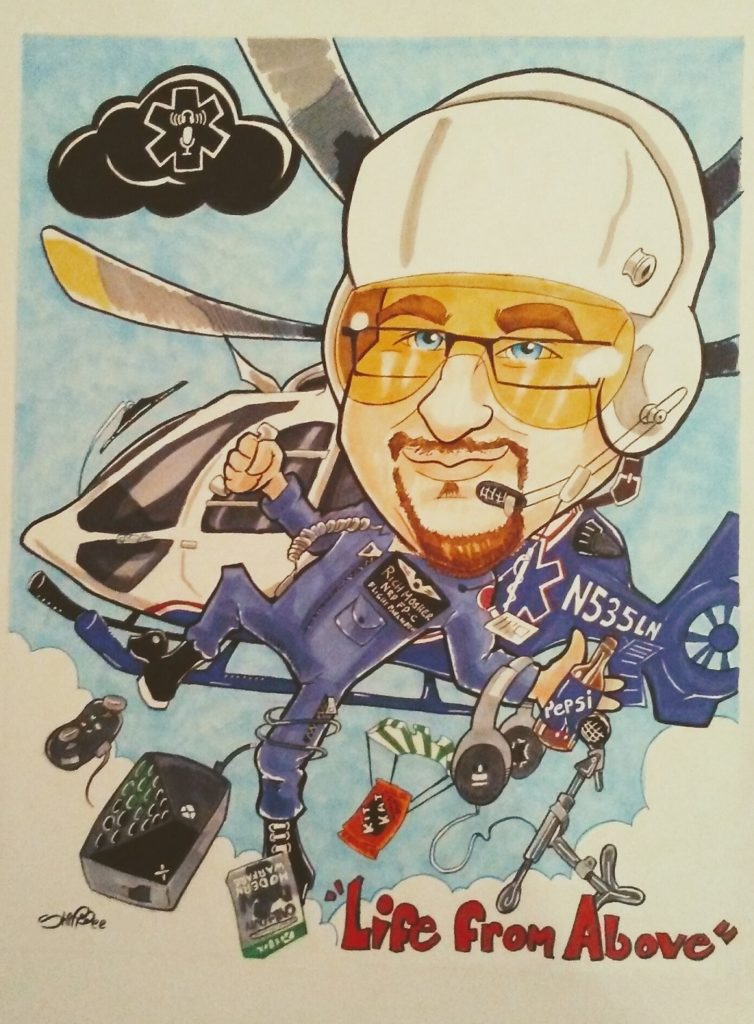 You can commission a caricature for any event – from retirement and birthdays, to Christmas and wedding gifts. They can be any theme you choose, and a variety of media! ORDER HERE
Live caricature adds a fun (and funny) element to any party, or event! Great for weddings, birthday parties, or company parties (to name a few). ORDER HERE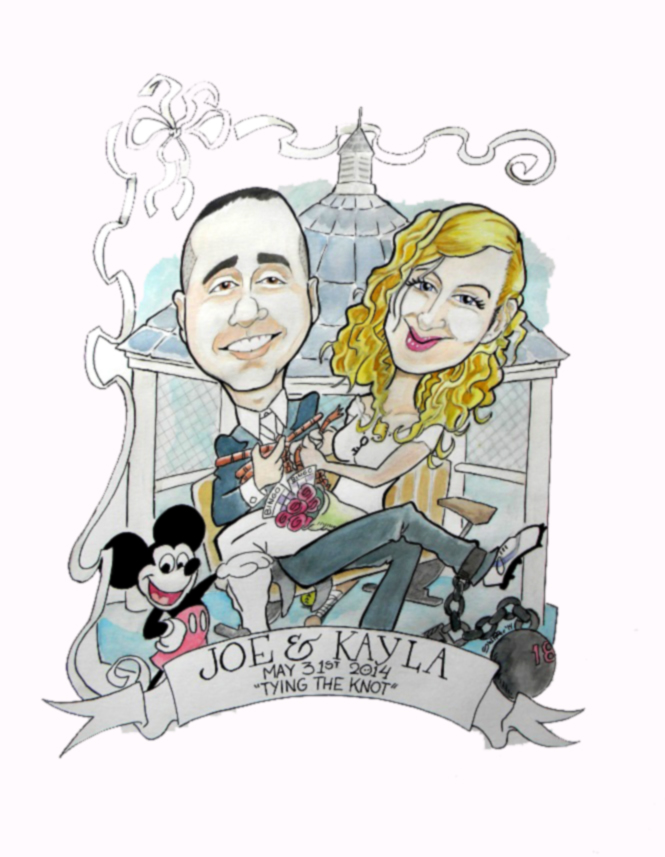 Wedding guest sign in pieces offer a unique alternative to the traditional sign in book!
Wedding pieces are done 16×20″ or larger, and are suitable for framing. Why store away your guest book, when you can show it off! ORDER HERE
Packages are also available. 3hours of live caricature and a wedding guest sign in piece, starting at $450
Let's face it – pets are people too! They like to celebrate right along with you. Show them off! ORDER HERE
REVIEWS
"We hired Jerry Shippee to do caricatures for our wedding 10/12/18 at the Botanical Gardens at Roger Williams Park. I wanted to do something a little different than the traditional photo booth. He was in the perfect spot and as soon as people started realizing what he was doing, they all lined up. He was pretty quick! The caricatures were so accurate and funny. Everyone kept saying what an awesome idea it was. My only regret was not hiring him for a longer stretch of time! Thank you again Jerry!!"
We used shippeetoons for a live caricature artist at our wedding August 31,2019, he was a big hit!! Everyone loved his personality and drawings. My Facebook is filled with wedding guests tagging me in the pictures that he drew! They were all very very true to their looks and personality. He is a truly talented artist and personable guy! A must have for any event! And very entertaining for ANY age!! Worth every single penny!

❤️

❤️

❤️

❤️

Jerry was very engaged with the kids and parents as he drew their caricatures. Prior to the event he kept in touch with me and was very accommodating with changes of requests.
Jerry was a huge hit with the guests! He is so talented and engaging! I couldn't be happier that we booked him for the event!!!
Jerry was very easy to work with and did great work. I got so many compliments from the guests. I would highly recommend him!!